Sustainable gastronomy is that cuisine that considers the origin of the ingredients, how they're grown, how they reach the markets and, finally, the dish itself. In other words, it supports the protection of biodiversity and the preservation of culture and customs.
So, to celebrate Sustainable Gastronomy Day (June 18), we wanted to use this opportunity to include a recipe for creole coriander cream, made by Inés del Rosario Haas Naal, from the Nunkiní community and an eighth semester student at the Higher Technological Institute of Calkiní in the State of Campeche, Mexico; a perfect example of how our pilot universities and their students include the five elements of success in their projects while contributing to the planet and their communities socially and economically.
Ingredients                     
2 Cups of coriander from family gardens
190g cream cheese
1 clove garlic
3 tablespoons of mayonnaise
2 tablespoons of creole lemon juice
1 tablespoon of butter
Chicken broth
1 half cream of 180g
1 jalapeno pepper from the garden
Salt to taste
Salted crackers
Materials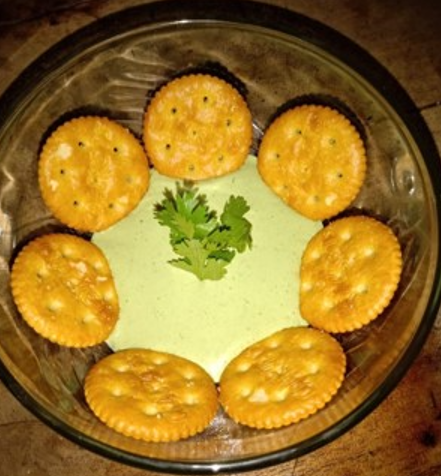 Procedure
Harvest coriander leaves approximately 15-20 days after germination.
Wash and disinfect the Creole coriander very well.
Cut the cilantro into small parts.
Roast a garlic over a slow fire over the wood.
Pour into the blender the cream, the coriander, jalapeño pepper, the butter, and the previously cooked chicken broth. Blend for approximately 10 minutes.
While blending, mix the mayonnaise with the cream cheese until we have a homogeneous mixture.
Once finished blending, add the homogeneous mixture with 2 tablespoons of lemon, salt to taste and blend again for another 5 minutes.
Once done, empty the cream into containers and refrigerate it for 1 hour so for consistency.
It's ready! Serve with cookies or vegetables!