Last June 18 to 23, the 32nd edition of the International Food and Agribusiness Management Association (IFAMA) World Conference was held in Costa Rica.
Hosted by EARTH University and INCAE Business School, the activity had three stages: the academic symposium, the student case competition, and the business forum.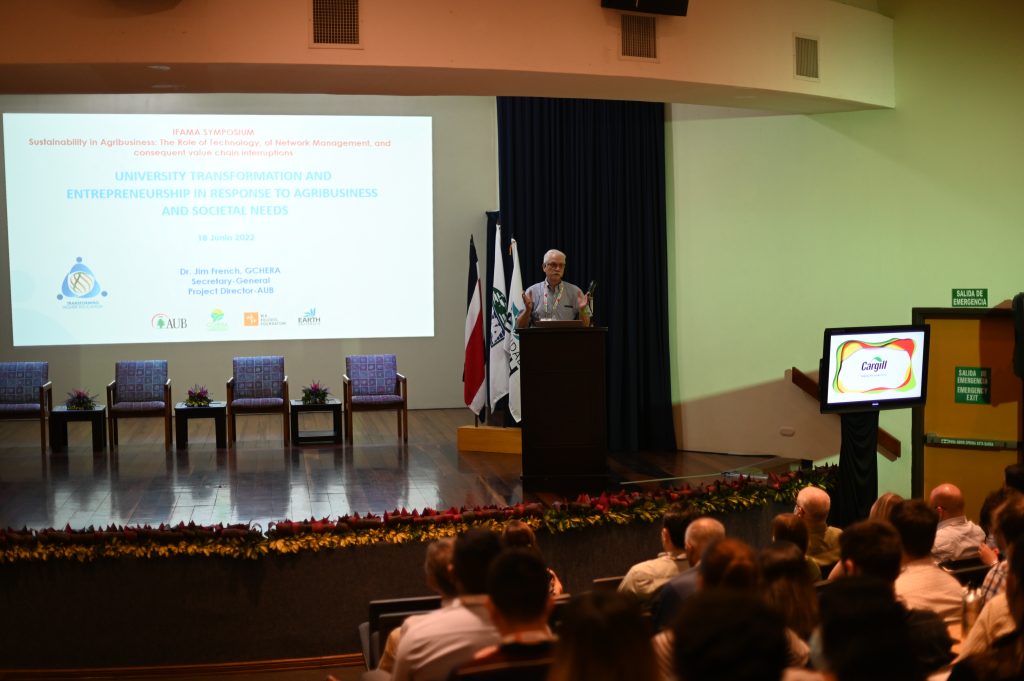 Dr. French during his keynote presentation
June 18-23
Here, Dr. Jim French, Project Director of Transforming Higher Education participated in the first day of the event with the opening keynote address "University transformation and entrepreneurship in response to agribusiness and societal needs" where the challenges and opportunities facing agriculture and higher education, and the role of business education as an integral component of undergraduate programs in agriculture were discussed. How do we best prepare the future leaders in agriculture to become ethical, creative, and innovative thinkers who are able to meet the challenges of the 21st century? 
His message generated enthusiastic discussion over the course of the conference being frequently cited in later sessions and is also available for download here