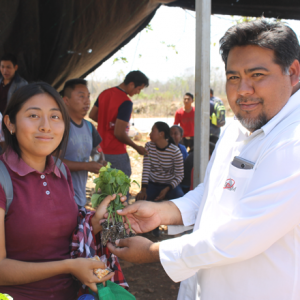 Technological Institute of Higher Education of Calkiní
Our institution had identified some necessary aspects for the comprehensive teaching of agriculture such as experiential work and the need for the students to practice in real companies. Transforming Higher Education came to give us a light through the Five Elements of Success, and allowed us to order the teaching processes, facilitating the work of teachers and opening the panorama on how to correctly approach the theoretical and practical contents of the educational program that we have been doing.
– Mario Ben-Hur Chuc. Coordinator of the Engineering Program in Sustainable Agricultural Innovation and Facilitator of the Project "Transforming Higher Education", Technological Institute of Higher Education of Calkiní, Campeche.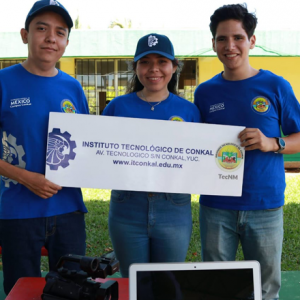 Technological Institute of Conkal
The strategies and experiences shared by the Transforming Higher Education (THE) team have allowed the components of the model to be harmoniously and systematically integrated into the educational processes through a well-defined, coherent and pertinent action plan, that complement the mission of the Institute, which has gradually contributed to obtaining significant results in changes in attitude, motivation, performance and vision of teachers and students in their professional work, by having greater contact with the problems of the productive sector of the communities and the actors of the society.
In addition, being part of the project, it is an opportunity for us and our teachers to interact and be trained by professionals who are executing the model successfully, such as colleagues from EARTH University, AUB, and other partner universities. Transforming Higher Education made sense of what we believed.
– Luis Latournerie Moreno. Director, Technological Institute of Conkal
– José María Tun, Academic Director, Technological Institute of Conkal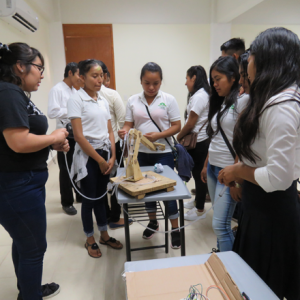 Technological Institute of Higher Education of Hopelchén
Thanks to the initiative of the students and the teaching team, we had been able to start executing some actions that coincided with the Five Elements of Success proposed by the Transforming Higher Education project prior to its implementation. However, the contribution and support of THE has been incredibly beneficial for restructuring what has been carried out, which leads us to have more orderly processes. During the development and application of THE, in addition to the proposals that are emerging from young people, projects have been born, new ideas, and new possibilities have been developed, it has been fantastic; not only with the Transforming Higher Education team, as we have also been able to share experiences and create an even closer relationship with our students, their communities and of course, with the other educational institutions associated with Transforming Higher Education.
– Hiram Aranda Calderón. General Director, Technological Institute of Higher Education of Hopelchén.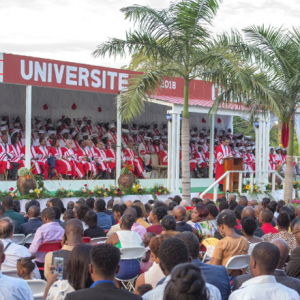 Quisqueya University
We approached the Transforming Higher Education Project to learn the benefits of the models adopted by other universities, especially in experiential work and in business management. From the contacts established and the workshops that we have participated in, we have obtained very valuable information that has undoubtedly helped us to be able to replicate it in our curriculum. It has been an experience from which we have learned a lot.
– Gael Pressoir. Dean of the Faculty of Agricultural and Environmental Sciences and deputy-rector for research, Quisqueya University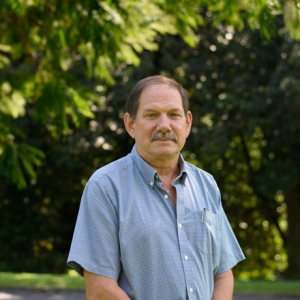 EARTH University
"If the project wanted to use the EARTH model as inspiration it was obvious that we had a level of participation that developed naturally. We hope to continue being a role model for all these institutions.
We hope that the pilot universities really succeed in adopting some of the project elements in their DNA and that they really develop in alignment with them. And then they follow as an example for other institutions that want to join.
The components of the Transforming Higher Education model such as experiential learning and entrepreneurship are global, so many institutes, universities, vocational schools, among others, can benefit enormously from them".
– Daniel Sherrard. Director, Education for Leadership, EARTH University.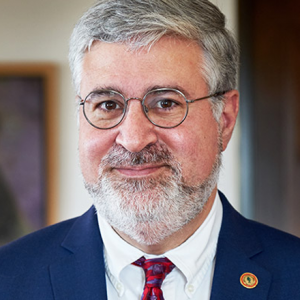 American University of Beirut
AUB has a long history as a student- and community-centered learning environment that prepared it to be a leading partner in this wonderful collaboration. We are committed to preparing graduates as resilient ethical leaders to better serve society. The Transforming Higher Education Project catalyzes college change to include greater community engagement, to educate future leaders as creative and innovative problem solvers that can have a positive impact on their communities and countries.
Today, and in the face of growing global challenges, education and collaboration are powerful tools. Our primary duty as educational institutions is to shape the world's future and support the public good as the focus of everything we do as our circumstances, needs, and challenges change and grow. At AUB, we move forward. We strive to anticipate and stay ahead of the curve, and we are fully committed to change and growth.
– Fadlo R. Kuhri, President, American University of Beirut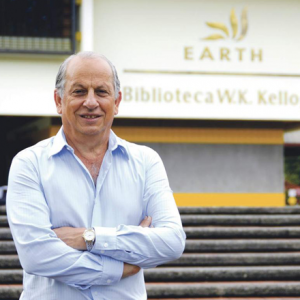 Global Confederation of Higher Education Associations for Agricultural and Life Sciences
GCHERA is an organization whose purpose is the transformation of universities through partner organizations. Transforming Higher Education is her star project at the moment and in partnership with the American University of Beirut, the W.K. Kellogg Foundation and using the teaching model of EARTH University as inspiration, seeks to bring change in the pilot universities and those who are interested in seeking the social good.
The project was born after detecting the frustration of some institutions by not being able to incorporate aspects of experiential learning, entrepreneurship and ethical values to their students in their teaching models. After a series of seminars, meetings, research, field observations, presentations and more, the first drafts of what Transforming Higher Education is today were created. The project was developed with the participation of Dr John Kennelly, president at that time of GCHERA; Dr. Richard Foster, former official of the Kellogg Foundation and professor at Michigan State at that time and a member of GCHERA and me. The proposal was endorsed and enthusiastically supported by the Kellogg Foundation.
So far, the pilot universities have exceeded our expectations, successfully implementing the Five Elements of Success in their work plans and giving their agricultural schools and agronomy students a drive and passion that was hard to find in the past.
Education is the tool we have for positive change, we need a world that can meet the needs of its inhabitants and people who can do so by generating business that is socially responsible and respectful of the environment and people.
Our commitment is that universities around the world understand the role they play in the formation of ethical leaders, from the moment they choose those who are passionate and with a vocation until they graduate and go out into the world to practice their profession.
– José Zaglul, Founding President of EARTH University and President of GCHERA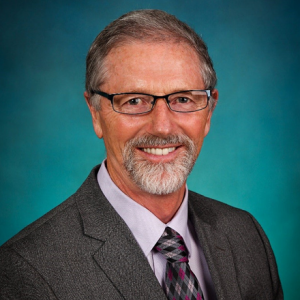 GCHERA
We believe that adoption of the project model will have a positive impact for students in terms of their educational experience and preparation to go out into the world, in their careers, their jobs and their role as citizens.
We also hope to convince more funding partners that investing in higher education is important to prepare citizen leaders who contribute to solving the problems that afflict humanity including an integrated approach to food and nutrition security that is respectful of the environment.
We expect over time that this pilot project will expand to include GCHERA's global network of over 900 universities.
– John Kennelly. President Emeritus of GCHERA and Professor Emeritus at the University of Alberta.